MALA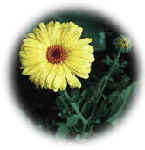 YSIA HOMOEOPATHY DATABASE INFORMATION

Since homoeopathy being introduced into Malaysia by Dr. Burhanuddin al-Helmy, the system of medicine has flourished. But there are few things which has been neglected by the pioneer organisations and the so called homoeopath. The knowledge is not widely spread to the community. Even many books (in Bahasa Melayu) which was written by the pioneer homoeopaths including Dr. Burhanuddin was saved as monuments.

Most Malaysians know that information and books in English are tremendous, but lacking so much in Bahasa Melayu. We believe that this task is partially rest on us. Therefore, the objective of HBI Health & Homoeopathy Centre in promoting homoeopathy is a continuity of what is envisioned by Dr. Burhanuddin.

We focus on educating the public, publishing, provision of services and provide as much information possible in Malay language (Bahasa Melayu). Also, one way of supplying information in the new millenium to the public is thru the internet. So, this is it.

.